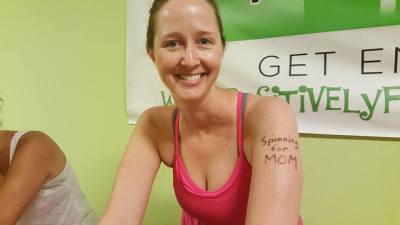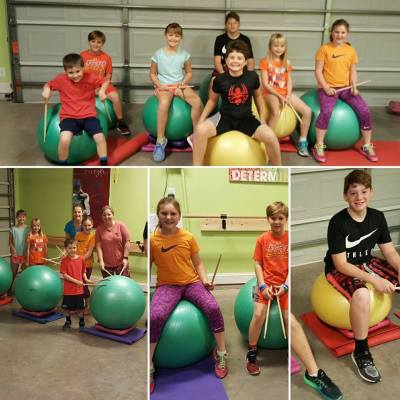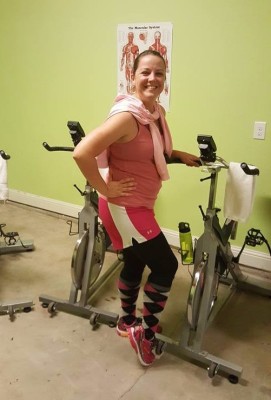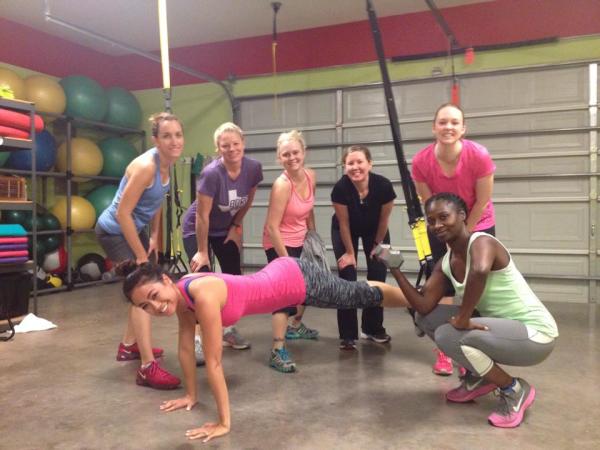 5:30 AM: TRX Boot Camp (45 min)
9:30 AM: Instructor's Choice: TRX, Boot Camp, or HIIT (55 min)
Tuesdays


6:15 AM: TRX Boot Camp (45 min)


9:30 AM: Pedal and Pump (55 min)


​9:30 AM: POP Pilates w/Nichole Fiorentino 
(55 min)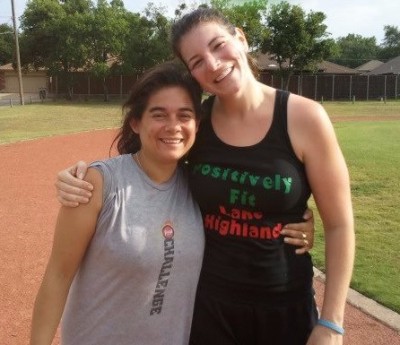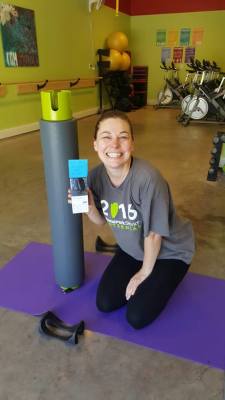 5:30 AM: TRX Boot Camp (45 min)
6:15 AM: TRX Boot Camp (45 min)
9:30 AM: Zumba w/Carol Demler (60 min)
TRX Boot Camp: 

​

​This 45-minute class uses the TRX® Suspension Training System as well as additional small apparatus to work your entire body, enhancing strength, flexibility, balance, and core stability.  This system, developed by a Navy SEAL, includes attention to upper & lower body, core, & cardiovascular metabolic conditioning to burn up your body like nothing else! Class size is limited to 9 people.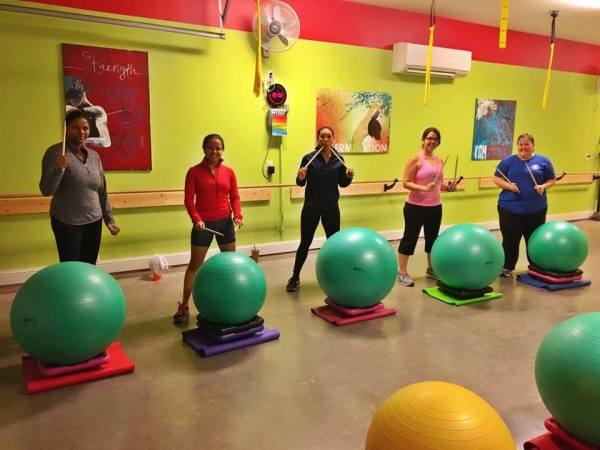 Pedal: 

(class currently on holiday)

​
​Small Group Indoor Cycling! Using our state of the art spinning computers in conjunction with our StarTrac spin® bikes, you can monitor your heart rate, RPMs, and calories burned to get a better of sense of how hard you're working as we take you through 50 minutes of steady state rides, sprints, intervals, and more.  Class size is limited to 11 people, so be sure to sign up for your bike on our Facebook Group Page.

Barre: 

(class currently on holiday)

​

​Our Barre classes fuse ballet, yoga, and Pilates with an athletic coaching style to tone your body, relieve stress, and aid in balance and stability.  A dynamic warm up prepares you for intense muscle work.  Our Standing Strength segment tones your major upper and lower body muscle groups, and the burn is complete during our Floor Work segment which targets the core. 

Pedal & Pump: 

​​

​Small Group Indoor Cycling with a twist! Rather than try to pump iron while riding a bike (can you say head injury???!), we offer a strength program interspersed among sessions of intense cycling.  Though the timing of the circuits versus the rides may vary, you should expect to be in the saddle for at least 30-40 minutes and strength training for 10-25. Class size limited to 11.

Zumba: 
​

​We call this one Zumba, but if you're into hip hop dance, this is the class for you. 1 hour of non-stop shaking, popping, pumping, and waving. This high-energy class is perfect for any level, and our mirror-free studio makes it easy to get into the groove without a care in the world.

Short Circuits: 
​​In this 45 minute High Intensity Training Class, we'll spend 5 minutes warming up, 30-35 minutes of HIIT circuits and partner drills, and then use the rest of the hour to restore our bodies with stretching and relaxing. Using the newest and best available scientific principles of work versus recovery, we'll spend time actively recovering and working at a max of 90% intensity. Plyometric training (jumping/high-impact) is an option in this class, but it is not a requirement for you to get all you need. Agility, strength, cardio HIIT, balance and core work are the foundations of this class.

Boot Camp: 
​

​A 45 minute circuits workout for both cardio and strength will make use of all the small apparatus available, including TRX, body weight, jump ropes, resistance bands, boxes, medicine balls, dumbbells, barbells, sandbells, and kettlebells. Talking through the burn is highly encouraged in this class!

Cardio Drumming: 

(class currently on holiday)

​​​This class is guaranteed to get your heart thudding to the rythmn of fun, fast music from classical to hard-core 00s. Using body ball drums on stands and drumsticks, lose yourself in fun routines that will give your mind a break and keep you smiling. This class is for all levels - jumping is optional, but energy is not!

​A relaxing 15-20-minute minute mini-class incorporating stretching and myofascial release using stretching bands, tennis balls, and foam rollers. Attention to breathing, dim light, and essential oils help you achieve a sense of calm. A perfect way to end your week.  This class is complimentary for all paying members.

MOTR Pilates: 

​​Using the Balanced Body MOTR device, similar to a portable Pilates Reformer, we will work all the muscles in the body with slow, controlled movements and relaxing but upbeat music. This low/no impact workout will still have you sweating by the time we get to the final portion of the class, foam rolling.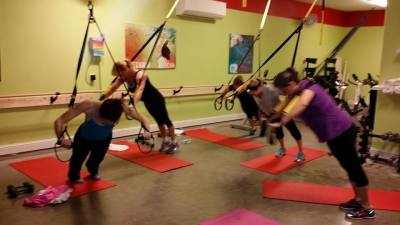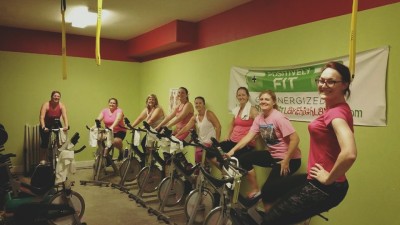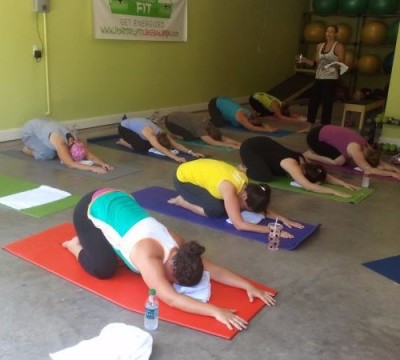 TRX Class Pass



Register for your reserved spot in either the TRX 5:30 AM or 6:15 AM class and attend twice a week.

Includes membership in our Facebook Members Only Group.

Group Program Design

Please contact us to reserve a space and set up a free 15 minute TRX orientation sessions prior to your first class!

Add a Bronze Level Online Training Package for just $50/month

$110/month
​​
Unlimited Class Pass

Attend an unlimited number

of our small group mid-morning classes (after 8 AM) in 1 calendar month.

Includes membership in our Facebook Members Only Group.

Group Program Design

Schedule changes approximately three times/year

May include lots of talking and laughter!

Add a Bronze Level Online Training Package for just $50/month

$150/month
​
Eight Class Pass



Attend 8 mid-morning classes (after 8 AM) per calendar month.

Includes membership in our Facebook Members Only Group.

Group Program Design

Schedule changes approximately three times/year
​
May include lots of talking and laughter!

Add a Bronze Level Online Training Package for just $50/month

$110/month​
​
​​